E-liquid is not electrically charged liquid but juice you put into the cartridge or tank of an electronic cigarette. Vapers only need a few drops to enjoy vaping for an hour, maybe 10 to 15 drops for several hours. The e-liquid industry is tightly connected with e-cigs, but many companies sell only juice and nothing else. Here are some things to look for.
Pre-filled Cartomizers
Beginners' e-cigs (those resembling regular cigarettes) sold in starter kits usually arrive with pre-filled cartomizers. These cartridges contain a heating element (atomizer) and a small amount of e-liquid. Every replacement contains more liquid and a brand new atomizer.
Many companies selling cigalikes also provide the option of using blank cartomizers. They are designed to be refilled by the user with proprietary juice or another brand of liquid.
Companies providing this option right now include VaporFi, South Beach,  V2 and Halo. A number of firms have recently added small, clear tanks which are compatible with the regular e-cig battery. Some juices crack plastic tanks so you have to be careful.
The biggest problems with pre-filled cartomizers are:
You don't know when they are low
They run out quickly
They create a lot of waste
Flavors are limited
V2 is one of the first companies to address the problem of flavor limitations with their customizable cartomizers, but you have to buy 100 at a time.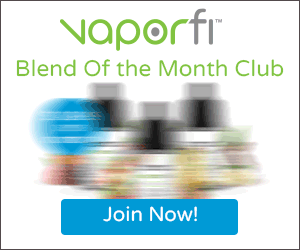 E-Liquids for Blanks and Tanks
While most major e-cig manufacturers carry their own e-liquid cartomizers, only a few of them also produce bottles of e-liquid. These include Halo, Vapor Zone, and V2.
Eventually, you might want to look at e-liquid manufacturers, some of which also carry selected equipment by major manufacturers of bigger batteries, clearomizers and tanks, atomizers, variable voltage devices, and mods.
Companies like Vapor Zone and Mount Baker Vapor fit this description. Their catalogue of juices includes desserts, fruits, tobacco, menthol, and more. Prices are based on milliliters: $4.99 for 15mls in their case.
Some companies also charge extra for certain levels of nicotine, but not usually to adjust the ratio of propylene glycol and vegetable glycerin (if this is an option). Additional flavoring might cost more. DIY products are supplied for blending at home.
Propylene Glycol and Vegetable Glycerin
PG and VG are the two bases in which flavoring and nicotine are commonly suspended. You can get 100% PG, but VG usually contains a little bit of PG.
A handful of companies creates e-liquid with 100% VG. There are also a few suppliers of organic products.
Most of the time, consumers are interested in:
Flavor
Where juice comes from
Price
Ingredients
A lot of firms point out that they do not use diacetyl owing to health concerns. Alcohol is another ingredient that could be included but is usually omitted due to customer expectations.
People are willing to pay more for a good product, one that creates authentic flavor, but a lot of Americans want their juice to be made in the U.S., in which case they have lots to choose from.
Propylene Glycol is a controversial product. Some clients don't trust it because they have heard that PG is a chemical additive in anti-freeze, though the FDA has said it is generally recognized as safe. Aditionally, you get more throat-hit from PG. VG is responsible for vapor production.